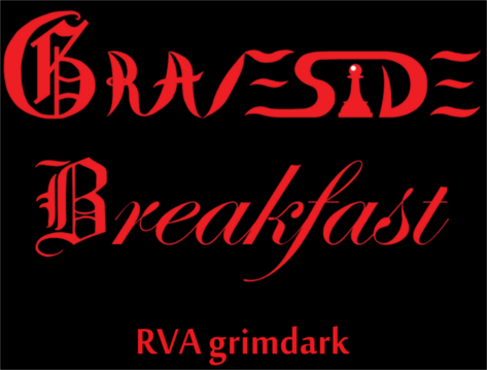 Download our One Sheet here.
Can equal parts grunge, classic hard rock, and goth all coexist in one body? Dressed like some jumble of Anton LeVay and P.T. Barnum, singer/guitarist dolst of Graveside Breakfast says "Hell yeah!" They call it "grimdark".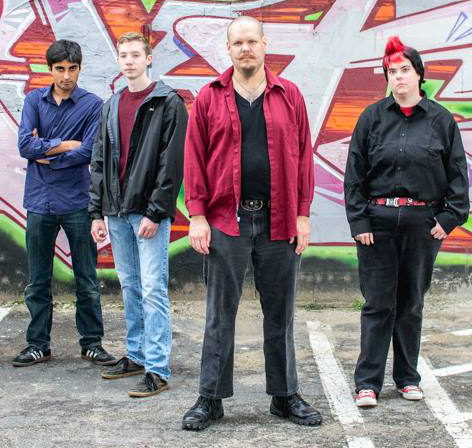 Graveside Breakfast's songs weave tales of vampire love gone bad, ruthless ancient machine people, and cities on fire. They expel these stories with crooning, howling, screaming, growling, and the odd death metal grunt tossed in for good measure. All this is layered atop rock-solid riffs and ethereal chords alike, interspersed with simple yet heartfelt guitar solos. Even on the occasional slowdowns, haunting melodies act as spider silk, woven to buoy the weight of such topics as betrayal and suicide.


Since their inception, Graveside Breakfast has played with bands such as DOYLE, Carousel Kings, Awake at Last, Element A440, Eien Strife, The Things They Carried, Justin Symbol, Elisium, Pinky Doodle Poodle and Blackwater Reserve to name a few. In 2014, Raien of Eien Strife, who headlined Graveside Breakfast's benefit show for the Central Virginia Food Band, said "This grimdark thing is awesome!" While Vincent Torres of Awake At Last was quoted as saying, "Graveside Breakfast is my spirit animal!"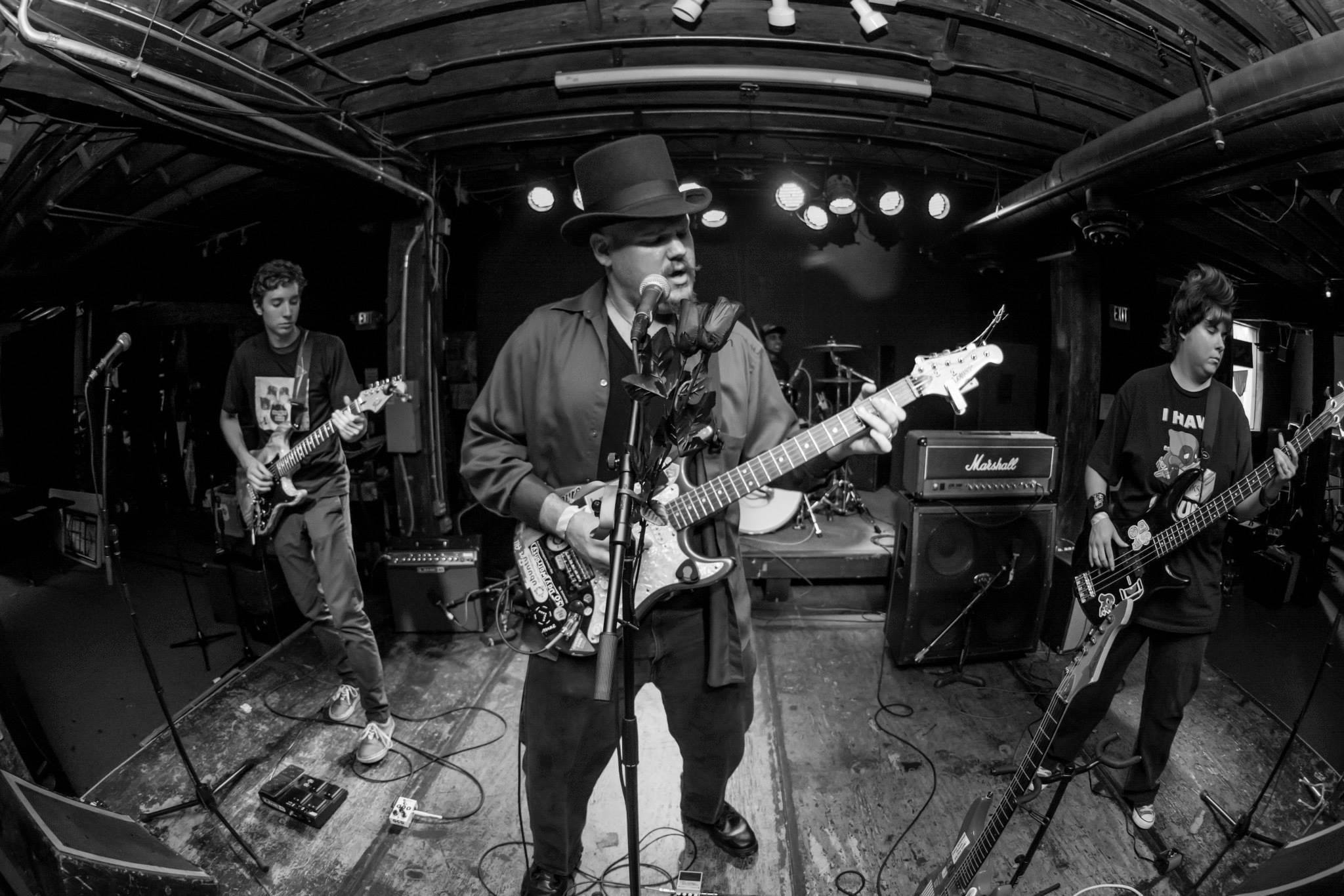 Bringing that grimdark to RVA is what they are about right now. Says dolst, "We want to tell our story and belt out the songs that touch those black and unpleasant places. This is not to glorify evil, but to draw a bold line between 'dark' and 'evil', and show they are not the same thing. Just because you're the outsider in school doesn't mean you're going to shoot the place up. You can be the one wearing all black and still stand up for what is right." The cacophony of grimdark is bellowing its siren song, and the masses had best listen!
Graveside Breakfast's first music video, which was completely created by the band is available now on Youtube

Review from Sounds Of RVA for our 3 song demo (late 2014): "Graveside Breakfast, a dark punk ("grim dark") three piece, recently released a 3 song demo. Goth n' roll songs like "Screen Images Simulated" are high-energy yet hang out in minor keys. Charismatic vocals in "La Maldicion del Amor" will win you over."
| | | |
| --- | --- | --- |
| Genre: | Similar Sounds: | Influences: |
| grimdark | The 69 Eyes | Alice Cooper |
| Dark Punk | AC/DC | Alkaline Trio |
| Goth Rock | Misfits | Kane Hodder |
|   | Marilyn Manson | Nightmare (JPN) |
|   | My Chemical Romance | Voltaire |
|   | Type O Negative | VAMPS (JPN) |
|   | White Zombie | The Who |
Live footage of a song played when opening for DOYLE at the Canal Club in April of 2017

If you need our logos for promotional purposes use these files and please contact us if you need a bigger size